Best Greek Island for Beaches is a difficult question to answer, as different people may have different preferences and expectations. However, if you are dreaming of a sun-kissed vacation with exquisite waters, golden sandy beaches, and a touch of Greek magic, look no further. Greece is renowned for its stunning islands, each offering a unique blend of natural beauty, culture, and phenomenal beaches.
In this article, we will explore the best Greek islands for beaches, ensuring that your next island getaway exceeds your expectations.
Let's Find out the Best Greek Island for Beaches
Greece, with its myriad of islands scattered across the Aegean and Ionian Seas, beckons travelers seeking the perfect beach escape. From bustling party hubs to serene hidden coves, there is a Greek island that suits every taste. Let's embark on a journey to discover the finest Greek islands for sun-soaked beach adventures.
Picture by: mmbirdy
1. Santorini: The Volcanic Gem
Santorini, an iconic Cycladic island, tops the list with its breathtaking caldera views and unique black, red, and white beaches. Picture-perfect towns like Oia and Fira cling to the cliffs, offering stunning vistas of the Aegean Sea. Moreover, beaches like Kamari and Perissa showcase volcanic sands and clear waters, creating an otherworldly experience.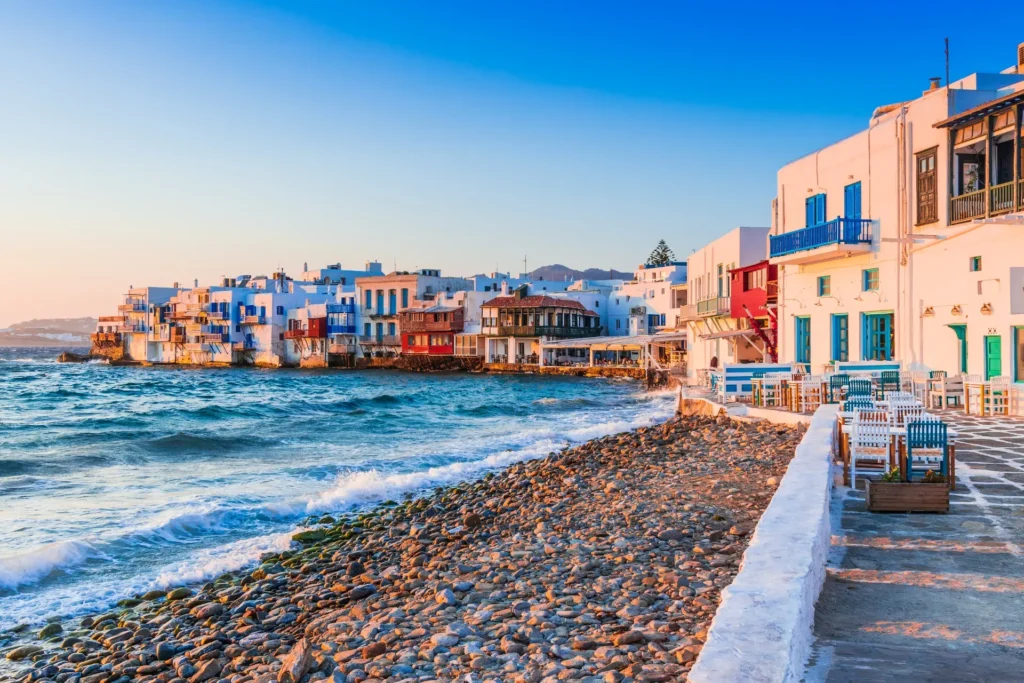 Picture by: sorincolac
2. Mykonos: The Vibrant Paradise
Famous for its cosmopolitan nightlife and luxurious resorts, Mykonos is a partygoer's paradise. Besides its vibrant atmosphere, the island boasts beautiful beaches such as Paradise and Super Paradise. The latter are known for their golden sands, azure waters, and beachfront clubs that keep the energy flowing day and night.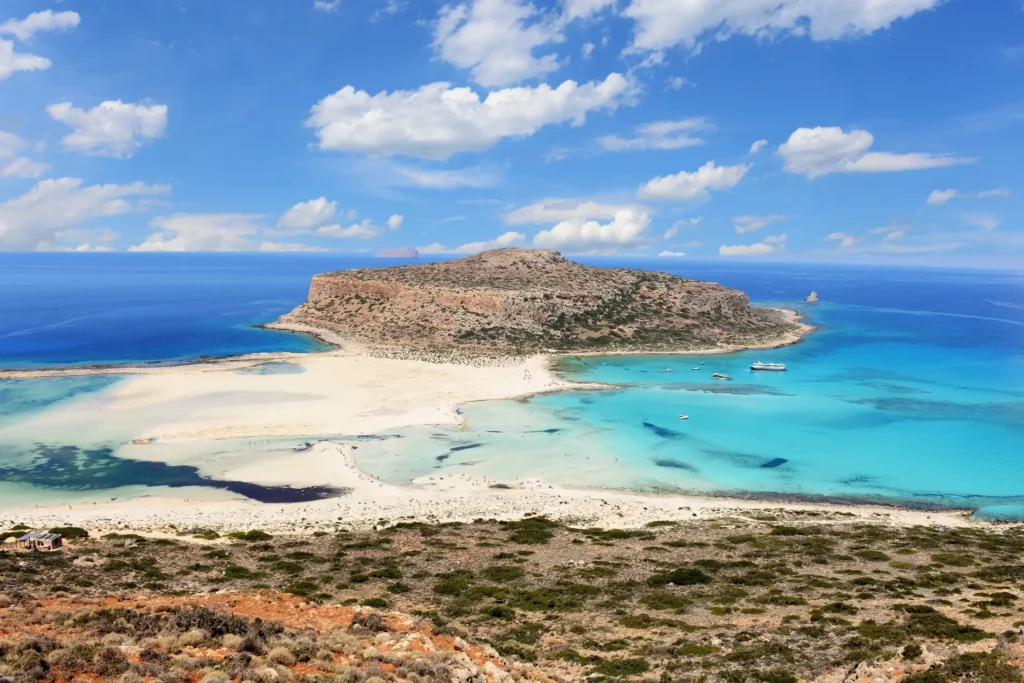 Picture by: Piotr Krzeslak
3. Crete: The Best Greek Island for Beaches
As the largest Greek island, Crete captivates visitors with its diverse landscapes and rich history. Moreover, Balos and Elafonisi beaches in western Crete are true natural wonders, with their pink-hued sand and crystal-clear waters. For a lively beach experience, head to Hersonissos or Malia on the island's northeastern coast.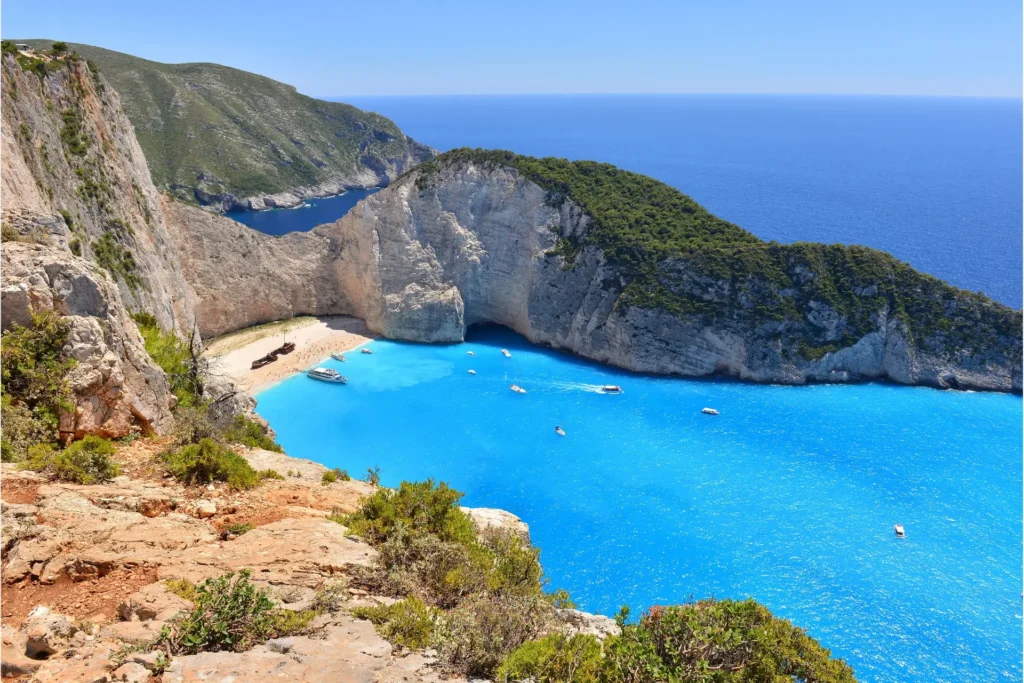 Picture by: Piotr Krzeslak
4. Zakynthos: The Ionian Beauty
Zakynthos, nestled in the Ionian Sea, is renowned for its pristine beaches and dramatic cliffs. Navagio Beach, also known as Shipwreck Beach, is a postcard-worthy paradise accessible only by boat. The azure waters and the iconic shipwreck resting on the shore create a mesmerizing sight you won't soon forget.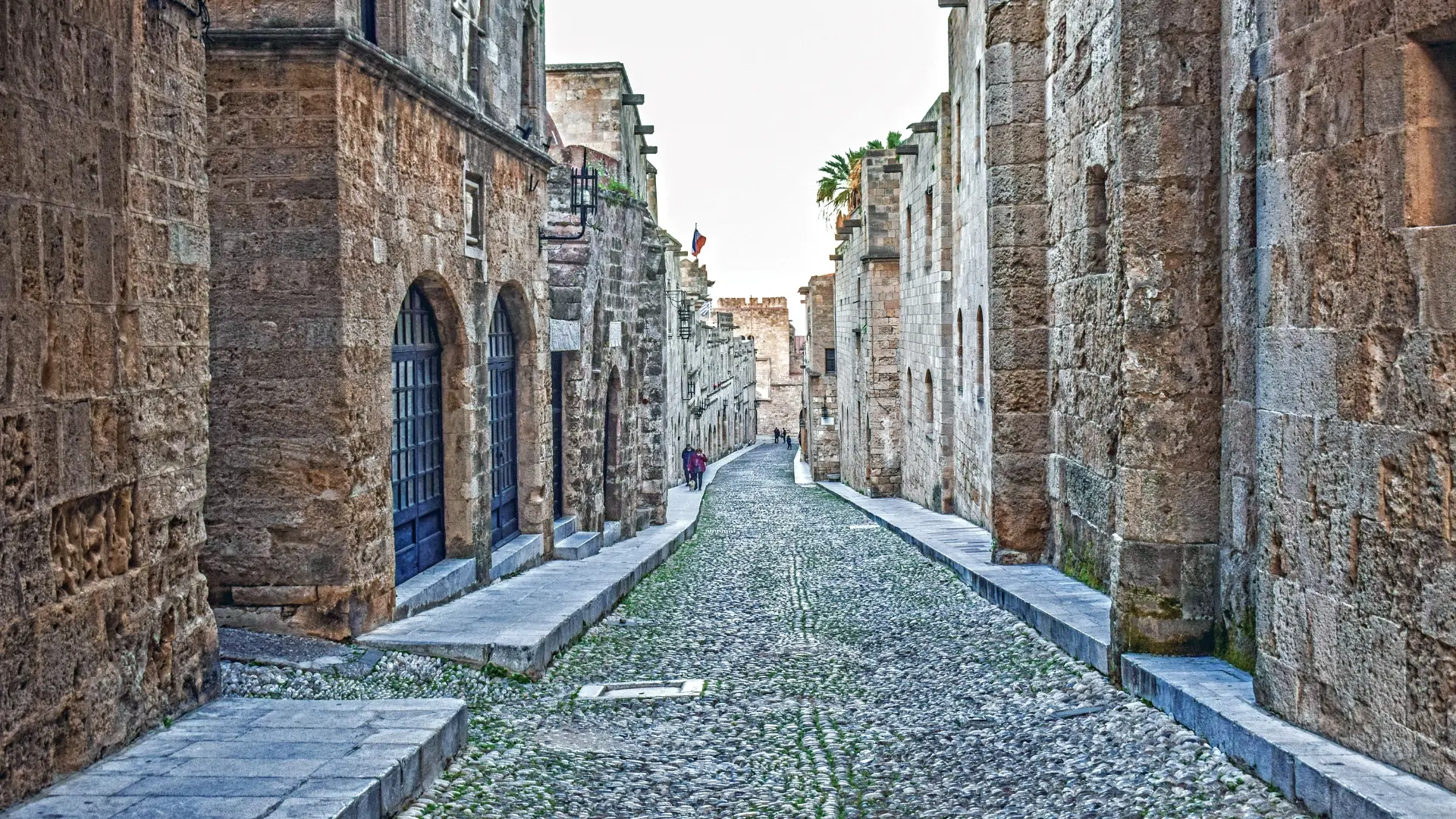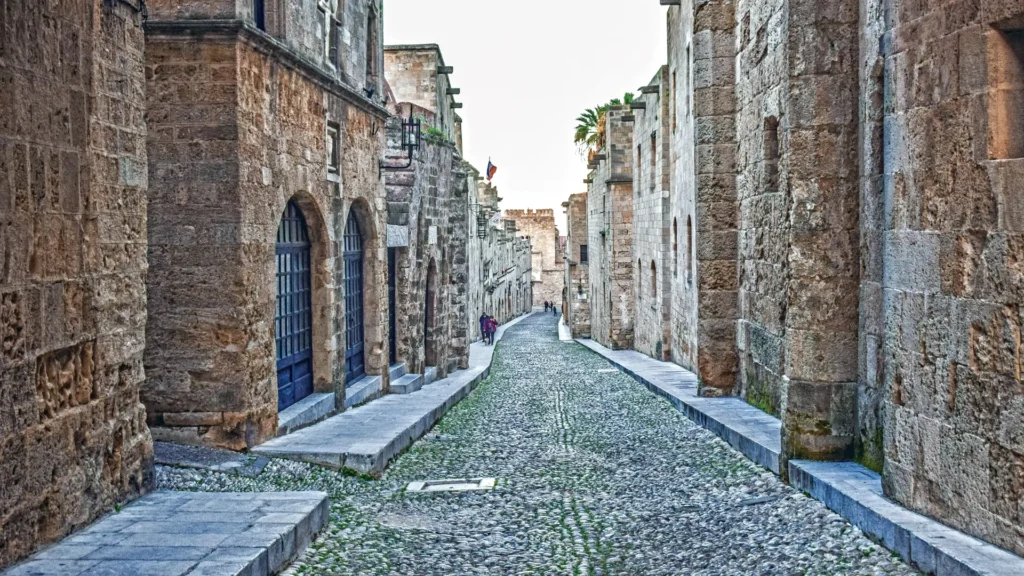 Picture by: dimitrisvetsikas1969
 5. Rhodes: The Historical Oasis
Rhodes combines historical charm with stunning beaches, making it a favorite among travelers seeking both culture and relaxation. In addition, the medieval Old Town, a UNESCO World Heritage site, is a delight to explore. On the east coast, Faliraki and Tsambika beaches offer golden sands and calm waters perfect for sunbathing and swimming.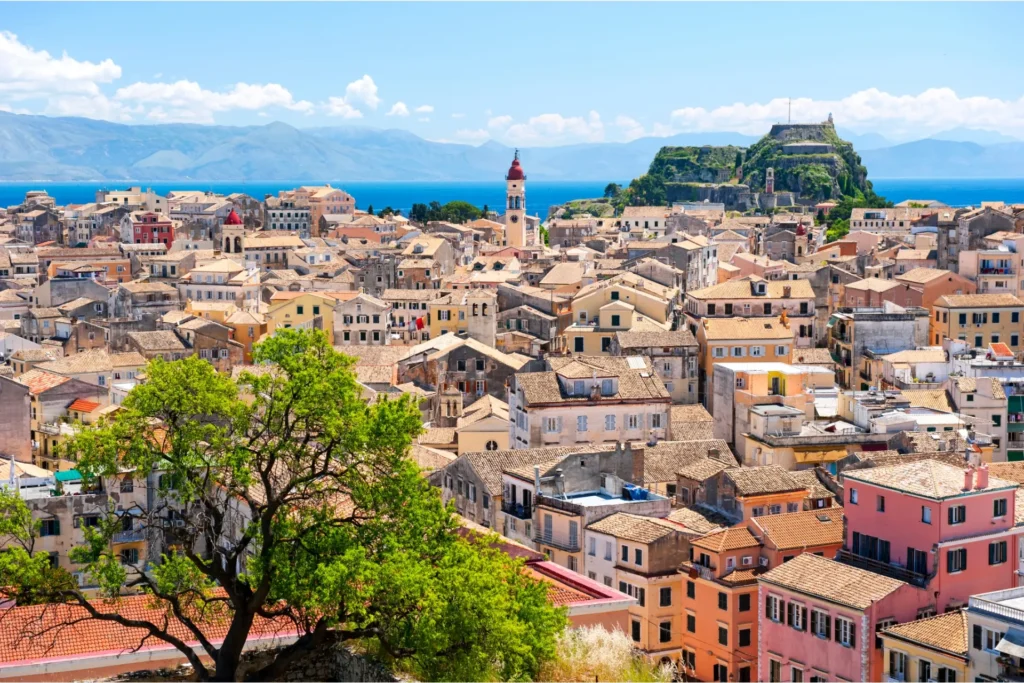 Picture by: majaiva
6. Corfu: The Emerald Gem
Corfu, located in the Ionian Sea, entices visitors with its lush green landscapes and stunning coastline. For instance, Paleokastritsa, with its emerald waters nestled between dramatic cliffs, is a must-visit. For a family-friendly beach experience, head to Glyfada, where golden sands and shallow waters create a safe haven for little ones.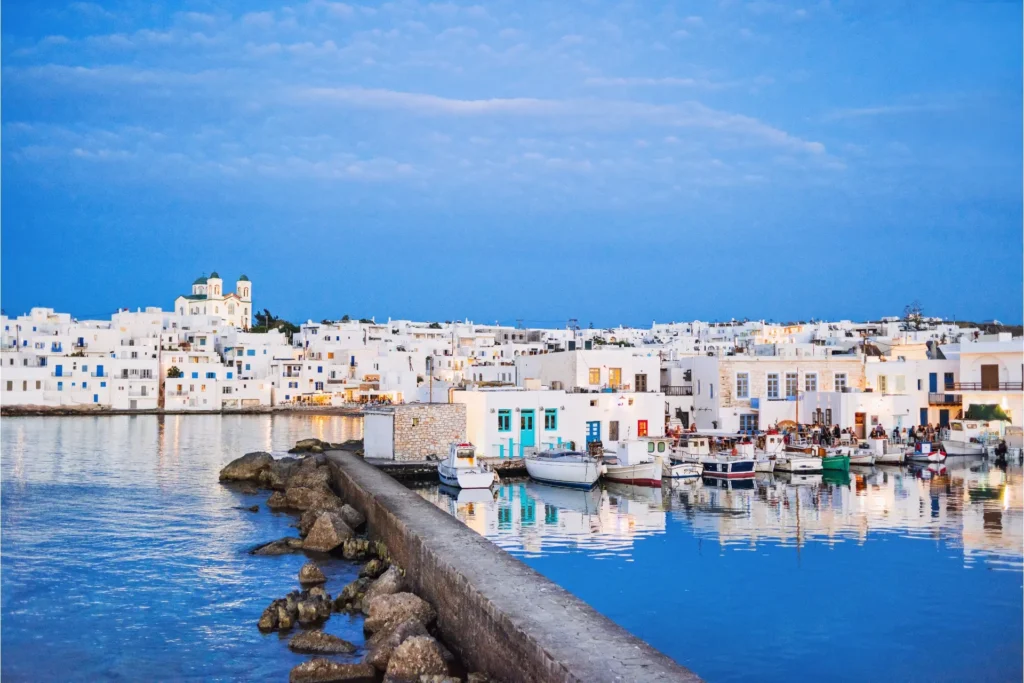 Picture by: Poike
7. Paros: The Authentic Greek Experience
Paros, with its traditional villages and laid-back atmosphere, captures the essence of authentic Greek island life. For instance, Golden Beach and Santa Maria Beach are popular choices for water sports enthusiasts, offering a range of activities such as windsurfing and kitesurfing. Furthermore, the charming village of Naoussa is a picturesque spot to unwind after a day at the beach.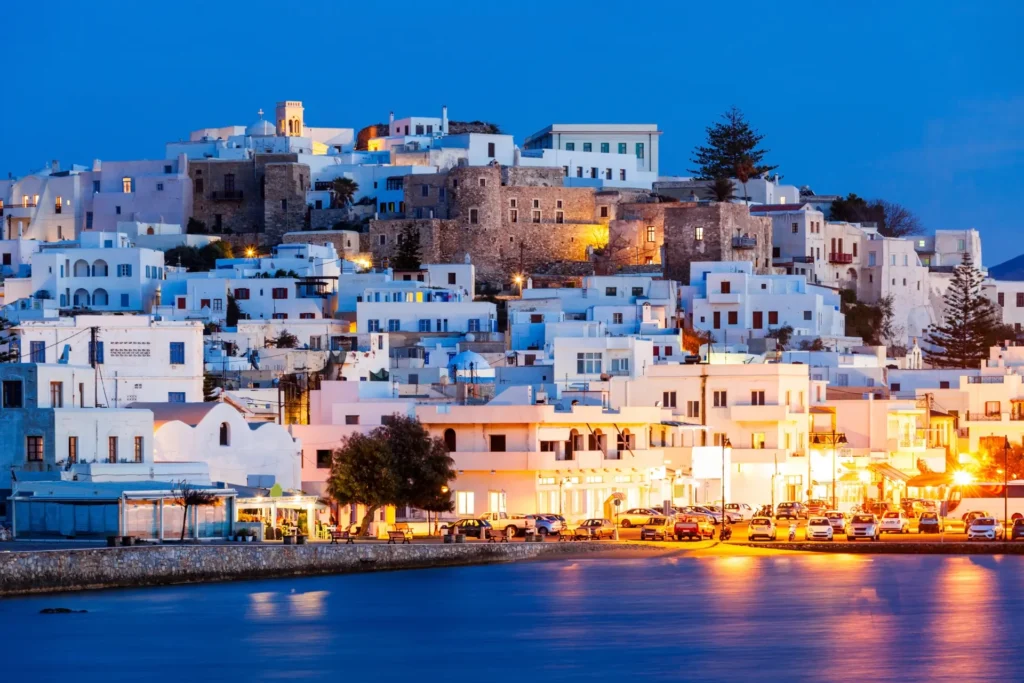 Picture by: Andrey Khrobostov
8. Naxos: The Versatile Haven
Naxos, the largest island in the Cyclades, offers a diverse range of beaches catering to all tastes. For example, Agios Prokopios, with its powdery white sand and crystalline waters, is often ranked among the best beaches in Greece. In addition, Mikri Vigla and Plaka beaches are ideal for wind and kite surfing, while secluded coves like Agios Georgios provide tranquility and seclusion.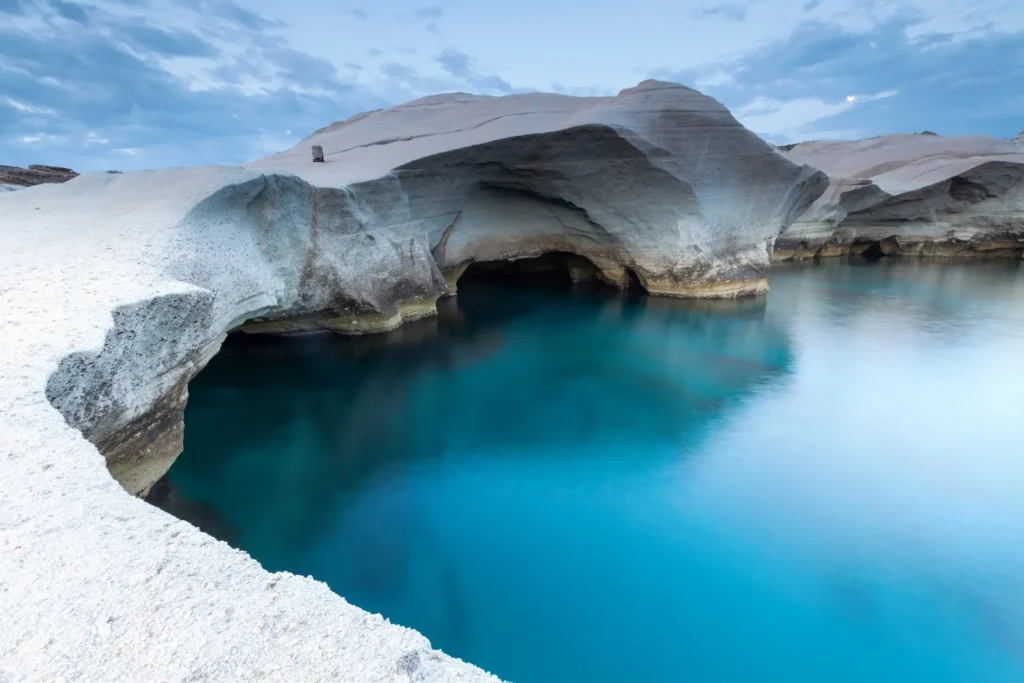 Picture by: Evgeni Dinev
9. Milos: The Hidden Treasure
Milos, a volcanic island in the Cyclades, is a hidden gem awaiting discovery. For instance, Sarakiniko Beach, with its moon-like landscape of white volcanic rocks, is an otherworldly wonder. Moreover, Kleftiko, accessible only by boat, offers a surreal experience of swimming in turquoise waters surrounded by stunning rock formations.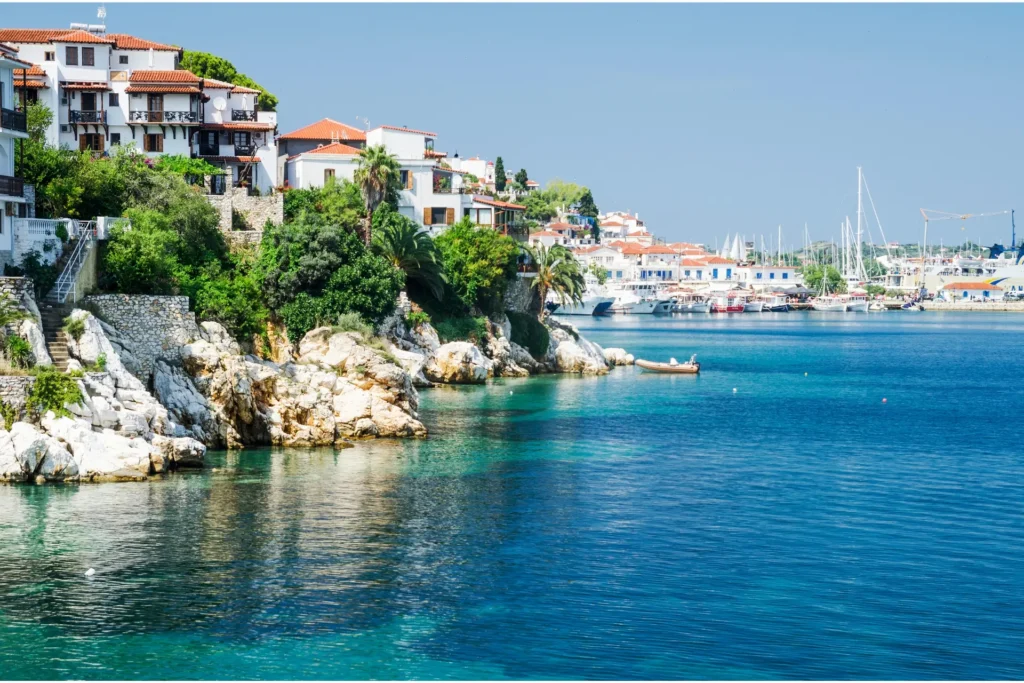 Picture by: hitdelight
10. Skiathos: The Pine-Covered Beauty
Skiathos, blessed with lush pine forests and crystal-clear waters, enchants nature lovers and beach enthusiasts alike. For example, Koukounaries Beach, often referred to as the "Golden Sand," boasts fine golden sands and a backdrop of fragrant pine trees. Lalaria Beach, accessible only by boat, captivates visitors with its white pebbles and azure waters.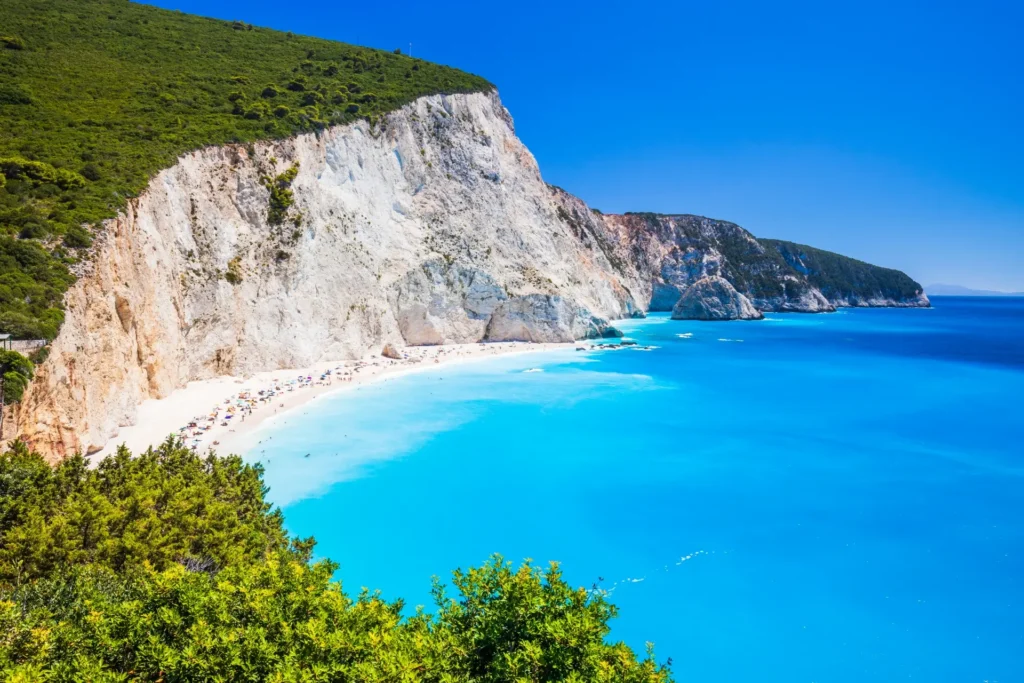 Picture by: sorincolac
11. Lefkada: The Caribbean of Greece
Lefkada, connected to mainland Greece by a floating bridge, is also known as the best Greek island for beaches! The island's stunning beaches and vibrant turquoise waters remind us of the Caribbean. For instance, Porto Katsiki, with its dramatic cliff backdrop and turquoise sea, is a photographer's dream. Egremni Beach, accessible by a breathtaking staircase, offers a secluded and serene escape.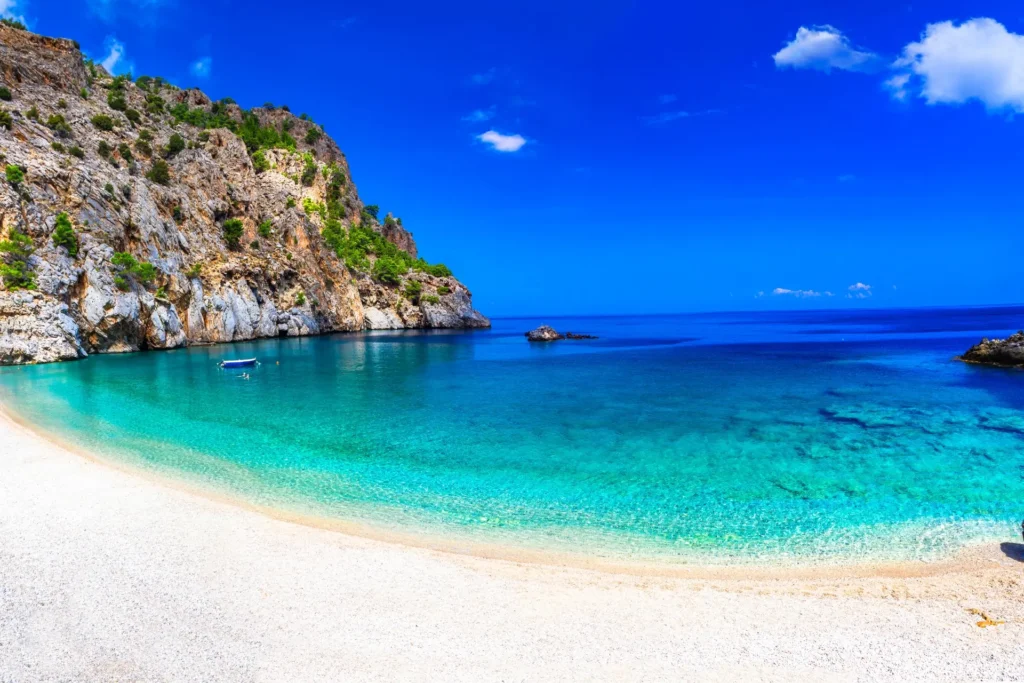 Picture by: Freeartist
12. Karpathos: The Untouched Gem
Karpathos, located in the Dodecanese, showcases unspoiled natural beauty and traditional Greek charm. For example, Apella Beach, with its crystal-clear waters and golden sand, is a slice of paradise. For a glimpse into the island's rich culture, explore the village of Olympos, where traditional customs and costumes are still proudly preserved.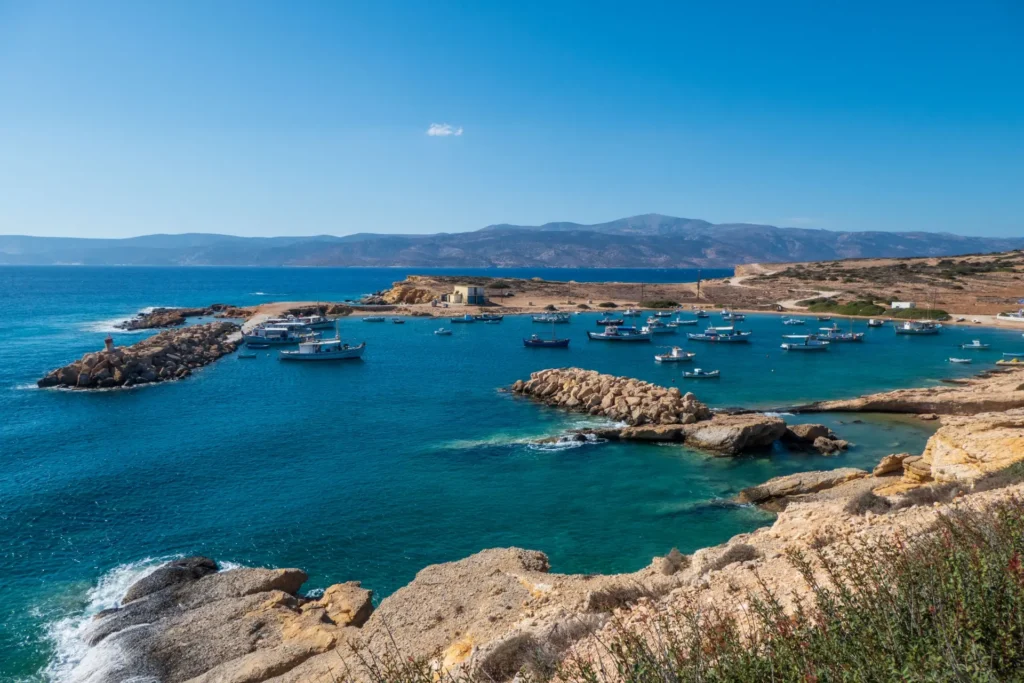 Picture by: Artur Kiss
13. Koufonisia: The Secluded Paradise
Koufonisia, a small island complex in the Cyclades, is a haven for those seeking peace and seclusion. For example, Pori Beach, with its powdery sand and emerald waters, is a tranquil retreat. The nearby island of Kato Koufonisi offers pristine beaches like Nero, where you can relax undisturbed in a serene natural setting.
Conclusion
Greece is a beach lover's paradise, and its islands offer a wealth of options for every type of traveler. Whether you seek vibrant nightlife, hidden coves, or picture-perfect landscapes, the Greek islands have it all. For example, Santorini's volcanic beauty, Crete's diverse coastlines and Zakynthos' dramatic cliffs are some of the island highlights. So, pack your sunscreen, embrace the Greek island life, and let the mesmerizing beaches of Greece create unforgettable memories.
FAQs
1. How do I choose the best Greek island for beaches? Choosing the best Greek island for beaches depends on your preferences. Consider factors such as the type of beach experience you desire, whether you prefer a lively atmosphere or seclusion, and the specific features you value in a beach, such as sand color, water clarity, or water sports availability.
2. Are the Greek islands suitable for families with children? Yes, many Greek islands are family-friendly and offer safe and shallow beaches suitable for children. Islands like Corfu, Naxos, and Skiathos have numerous family-oriented resorts and amenities to cater to the needs of families traveling with children.
3. Are there secluded beaches in Greece? Absolutely! Greece is home to numerous secluded beaches tucked away in hidden coves or accessible only by boat. Islands like Koufonisia, Karpathos, and Milos offer tranquil and unspoiled beach destinations where you can find peace and seclusion.
4. Can I find beaches with water sports activities in Greece? Yes, many Greek islands offer a variety of water sports activities. Popular water sports include windsurfing, kitesurfing, snorkeling, and scuba diving. Islands like Paros, Naxos, and Rhodes have dedicated centers and beaches for water sports enthusiasts.
5. When is the best time to visit the Greek islands for beaches? The best time to visit the Greek islands for beaches is during the summer months, from June to September, when the weather is warm and the sea is inviting for swimming. However, it's worth noting that popular islands can get crowded during peak season, so consider visiting during shoulder seasons (May or October) for a quieter experience.
In conclusion, the Greek islands offer an abundance of stunning beaches, each with its own unique charm. Whether you seek the iconic caldera views of Santorini, the vibrant nightlife of Mykonos, or the untouched beauty of Karpathos, Greece has a beach destination that will capture your heart. So, start planning your dream getaway and immerse yourself in the sun, sea, and rich cultural heritage that Greece has to offer.