Best beaches in Crete for travelers of all ages and preferences to explore during summer holidays. Imagine azure waters lapping at your toes, the brilliant sun basking the coast and the tantalizing scent of Greek cuisine persisting in the air. Welcome to Crete, Greece's largest island, a seductive blend of enchanting beaches, fascinating history, vibrant culture and splendid gastronomy. Here, you'll find a Mediterranean haven studded with secluded sandy stretches and turquoise waters, each beach offering its unique charm.
Keep reading to find out our top 6 beach-destinations you should visit this summer.
Best Beaches in Crete – Explore them One by One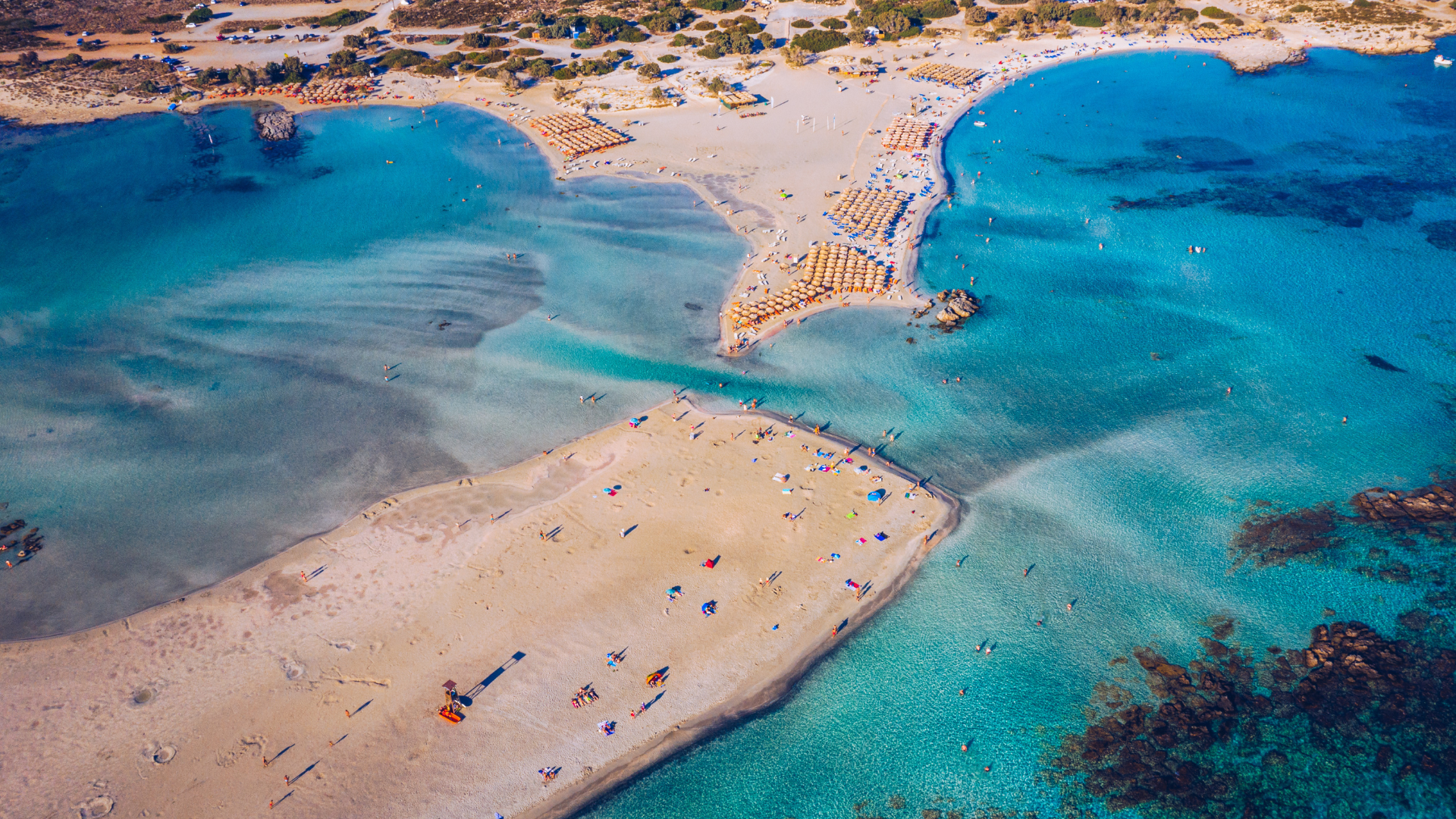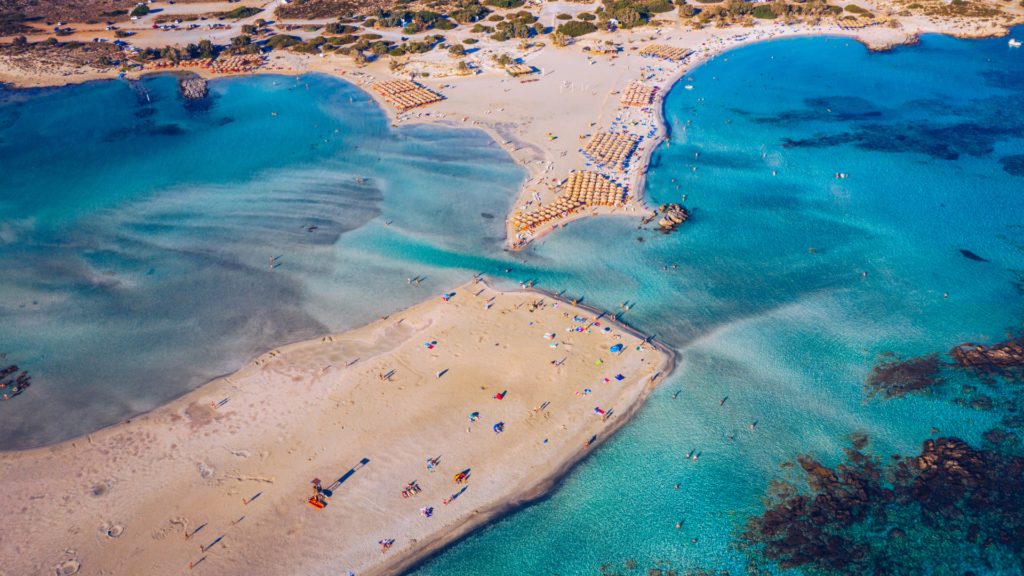 Picture by: DaLiu
Elafonisi Beach – A Pink Paradise
Did you know that Elafonisi is also called 'The Caribbean of Greece? After all, it is unarguably one of the best beaches in Crete. Characterized by its pink sand—a result of countless crushed shells—and shallow waters, this beach is a true spectacle. So, whether you're soaking in the sun, building sandcastles, or exploring the lagoon, the dreamy landscapes of Elafonisi are bound to captivate you. Its natural beauty and rich history make it a must-visit in Crete.
It should be also mentioned that the shallow waters on the southern side make it a safe spot for families. Additionally, there are facilities near the parking area, but the beach becomes less crowded as you venture towards the islet. The location also holds historical significance, with a monument commemorating a tragic event during the Second World War. Elafonisi Beach can be reached by public bus from Chania, by car, or by joining a guided hike along the E4 path. Pick your ideal way and embark on a sunny adventure that will surely impress you.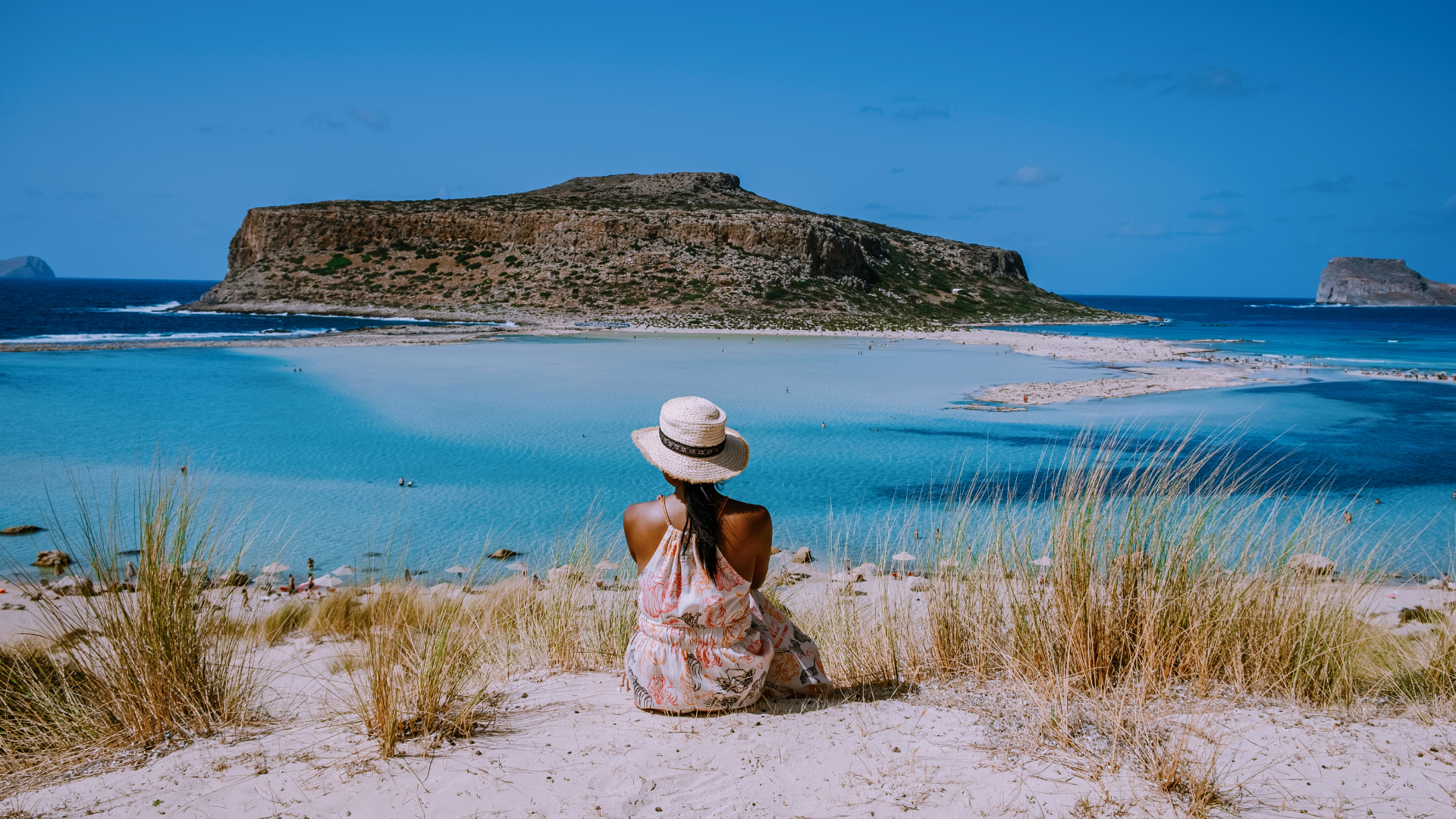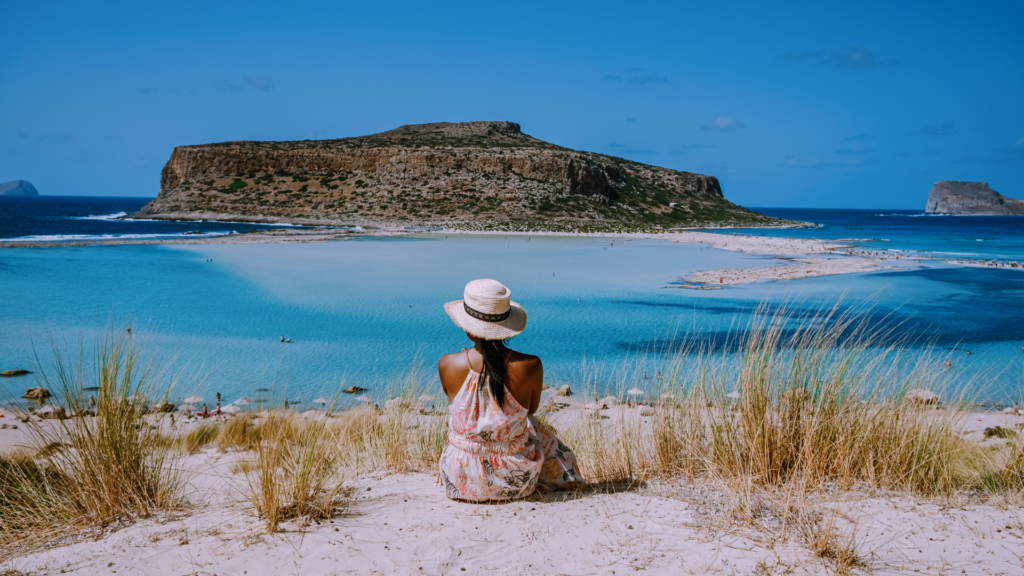 Picture by: fokkebok
Balos Lagoon – The Exotic Allure
For those who dream of exotic landscapes, Balos Lagoon is the place to go. The beach features white sand, clear turquoise waters and a backdrop of rugged cliffs, providing a surreal and picturesque vista. The shallow, warm lagoon is family-friendly, while the nearby Gramvousa island boasts a Venetian castle with panoramic views. Furthermore, access to Balos Lagoon is via a boat from Kissamos port or by a challenging drive (or hike) that offers some of the most fascinating coastal views.
One of the notable aspects of Balos Lagoon is its commitment to preservation and conservation. As a result, there are minimal facilities available within the lagoon area. Visitors therefore, should bring their own necessities, such as food, water, sunscreen and other personal items. This allows visitors to fully immerse themselves in the natural surroundings and experience the unspoiled beauty of the lagoon. This unforgettable location epitomizes nature's splendor, making it an essential stop in Crete.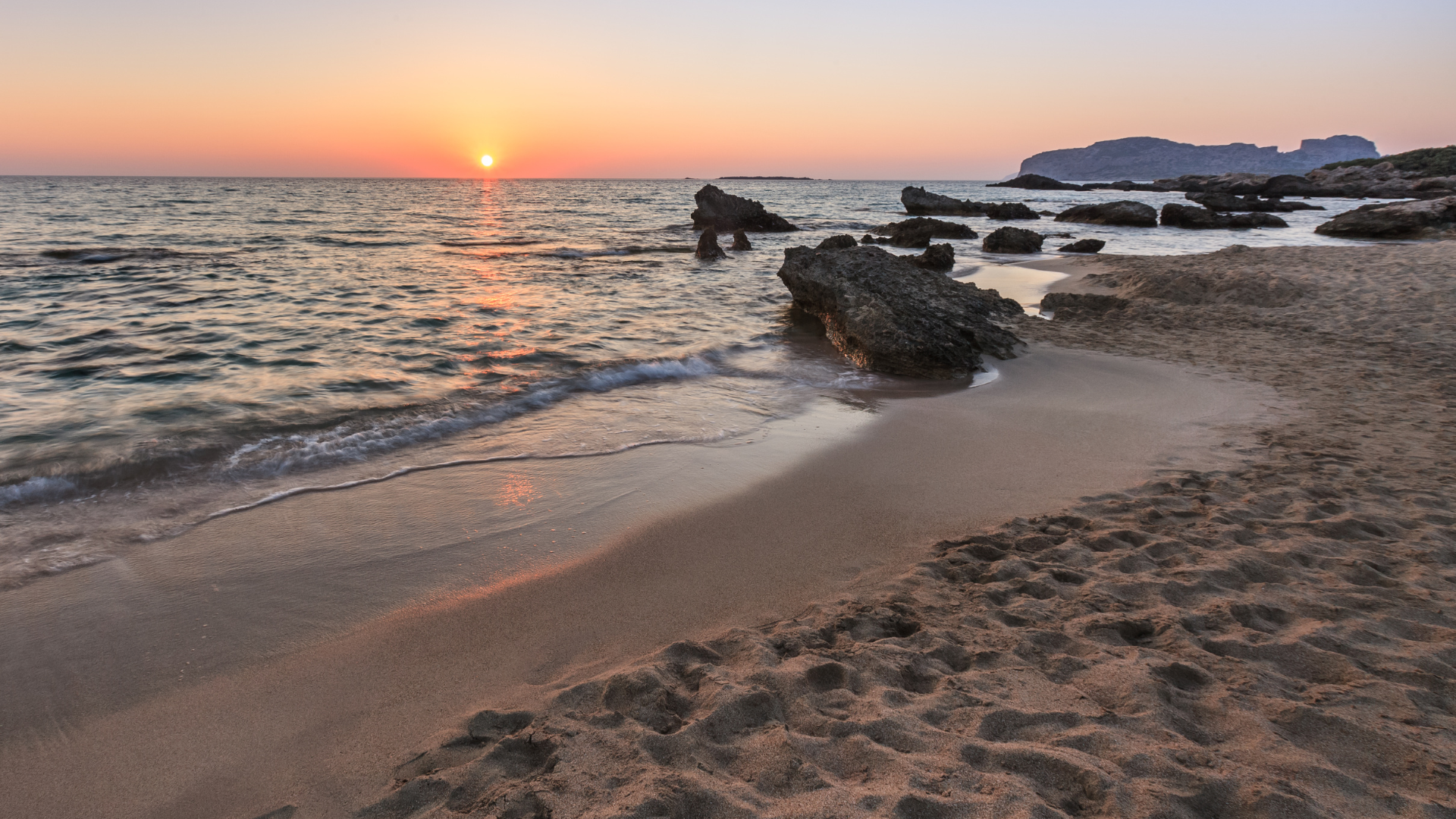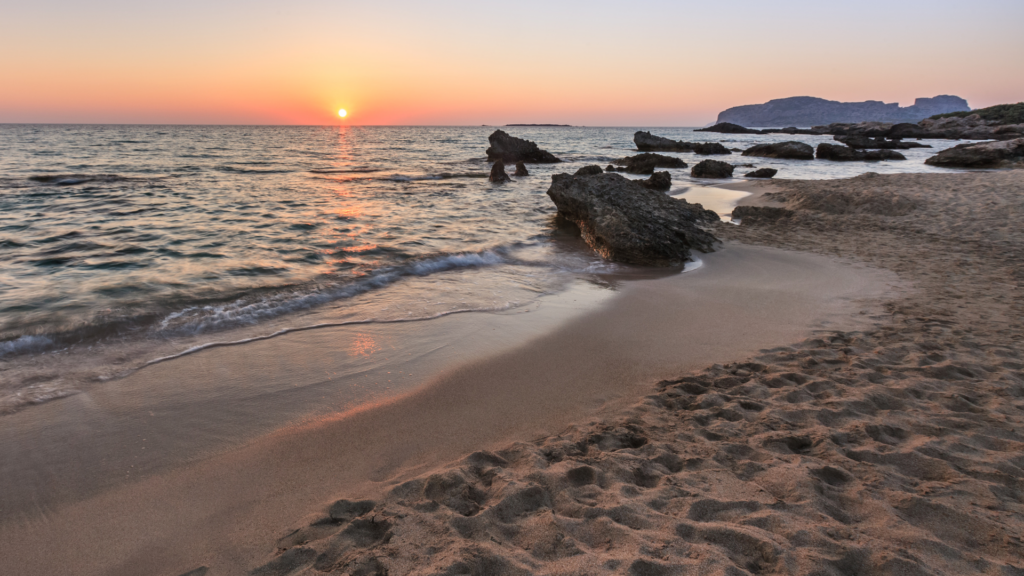 Picture by: porojnicu
Falassarna Beach – The Sunset Lover's Retreat
Falassarna Beach, on the western coast of Crete, is widely recognized for its wide sandy expanse and pristine location. It offers a well-organized beach experience, complete with sunbeds, umbrellas, and water sports facilities. The area is abundant with cafes and traditional tavernas serving local cuisine.
However, what sets Falassarna apart from other beaches in Crete, is its unforgettable sunset. The sky transforms into a canvas of fiery reds, pinks, and purples as the sun dips below the horizon. Moreover, the area's ancient history is also fascinating, with ruins from its time as a significant city-state and center for piracy, including a possible sacred throne or altar.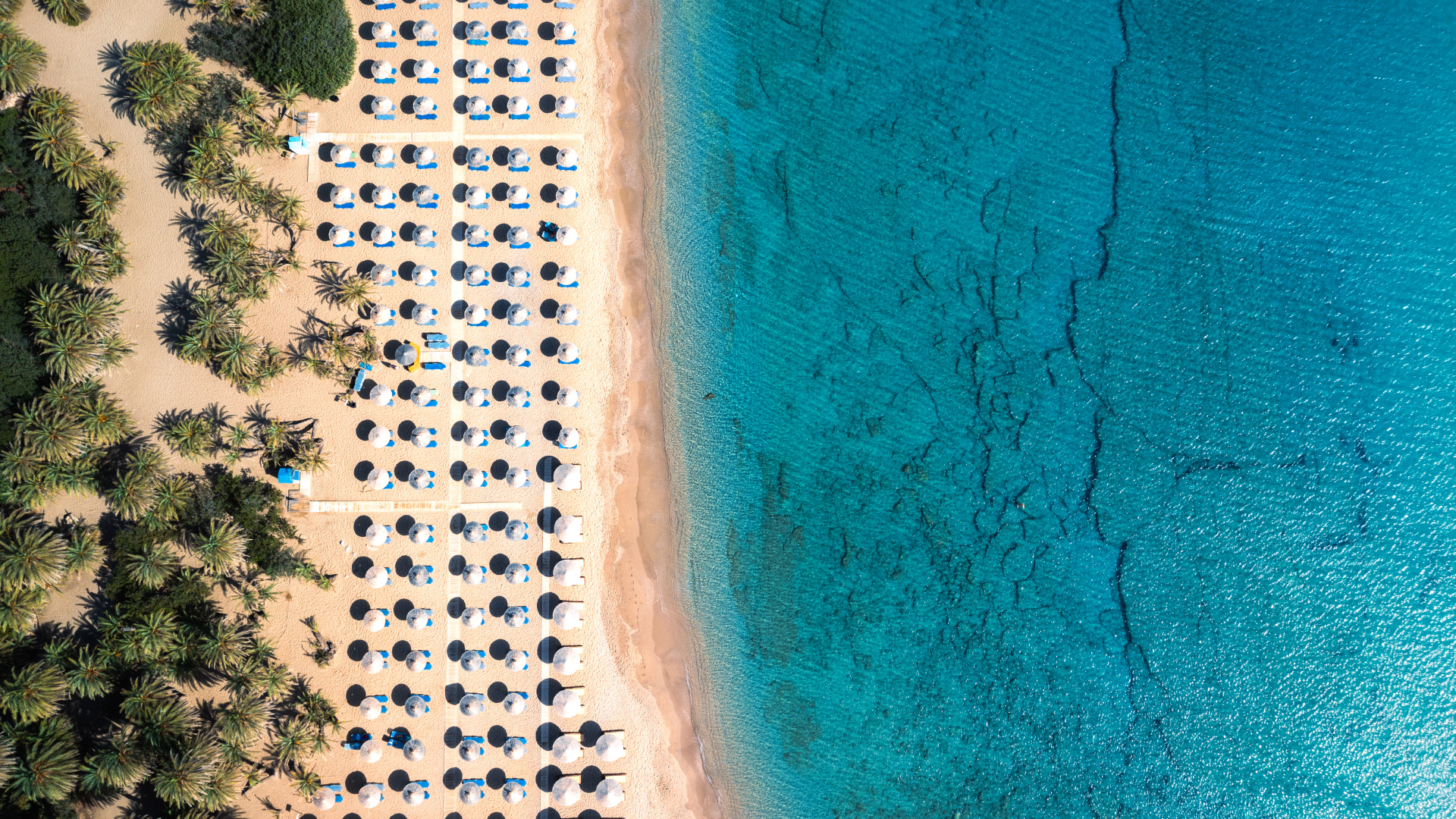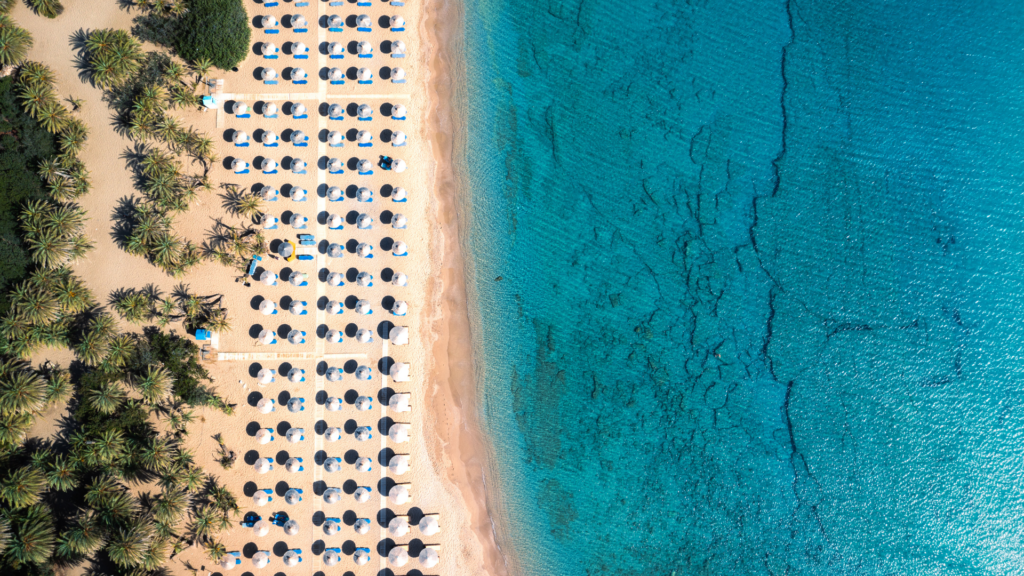 Picture by: borchee
Vai Beach – A Tropical Oasis
Vai Beach, on Crete's eastern coast, offers a unique beach experience with its natural palm forest. This tropical oasis, which is located in the prefecture of Agios Nikolaos, is a picture-perfect spot. The golden sandy beach features golden sand, crystal-clear waters, and amenities like sunbeds, umbrellas, a beach bar and a taverna.
The palm forest, mostly comprising Cretan Date Palms, is part of a protected nature reserve, housing a diverse ecosystem. A nearby hill offers hiking opportunities and hosts an ancient Minoan settlement with a stunning bay view. Lastly, the beach is accessible via bus from Agios Nikolaos and Sitia in the summer or by car, and its exotic beauty and relaxing atmosphere make it a standout destination in Crete.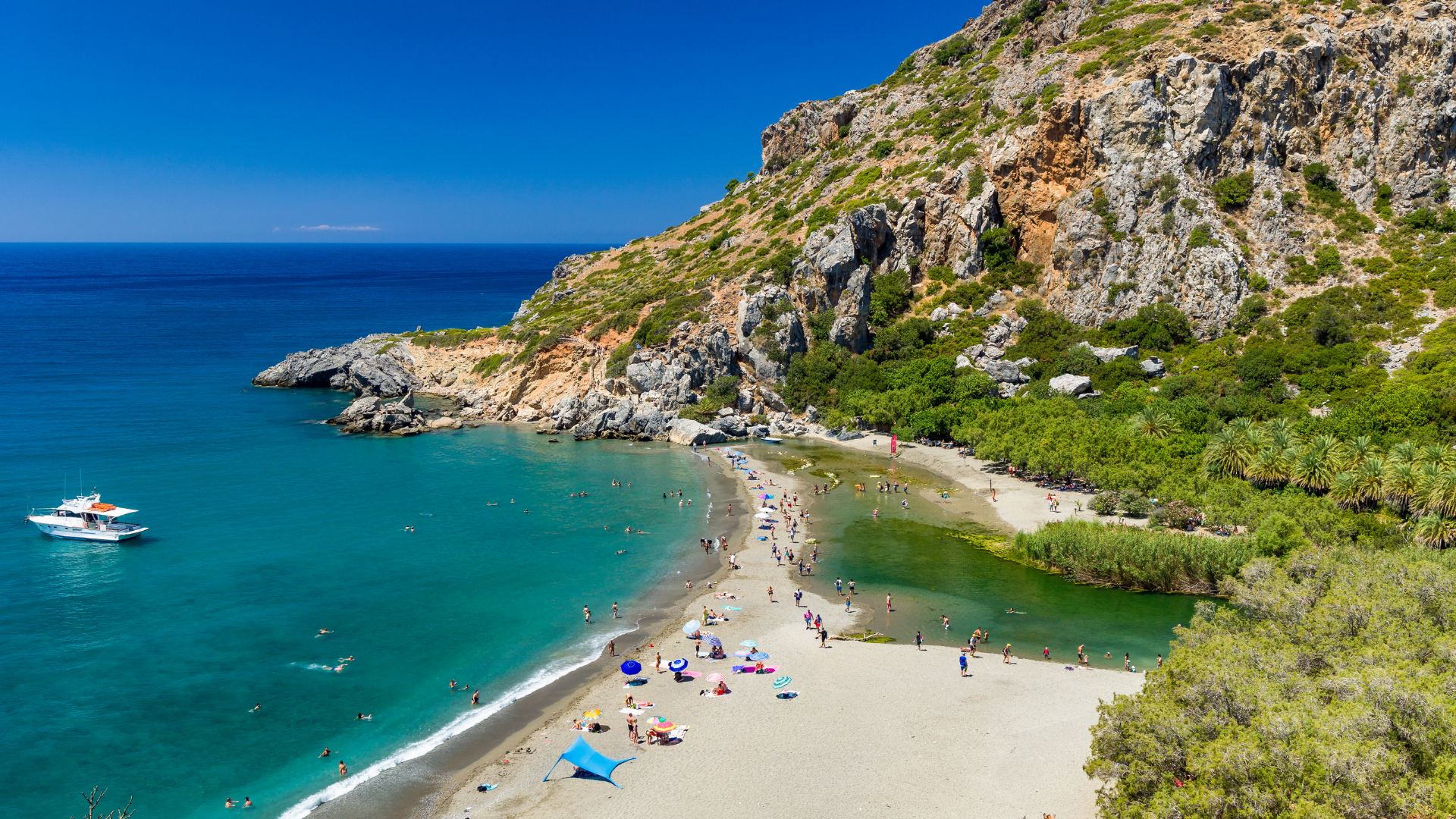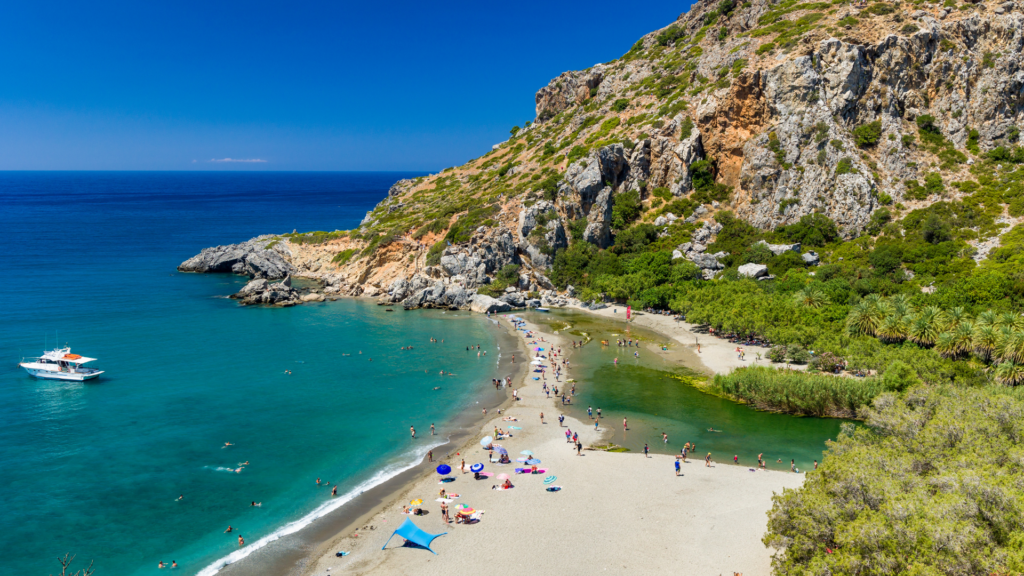 Picture by: WhitCombeRD
Preveli Beach – Where River Meets Sea
Preveli Beach has a unique landscape where the Kourtaliotiko River flows into the sea, creating a small lagoon. The beach itself offers a serene landscape with sandy, pebble-filled stretches and clear emerald waters.
The palm grove, known as "Palm Beach" or "Phoenix," houses flourishing Cretan Date Palms. Nearby lies the historic Preveli Monastery, a site significant in the Cretan resistance during World War II. Reaching the beach involves a winding road from Lefkogia village, a footpath, and a staircase leading to the beach. Preveli Beach's exotic setting and historical significance make it one of the best beaches in Crete.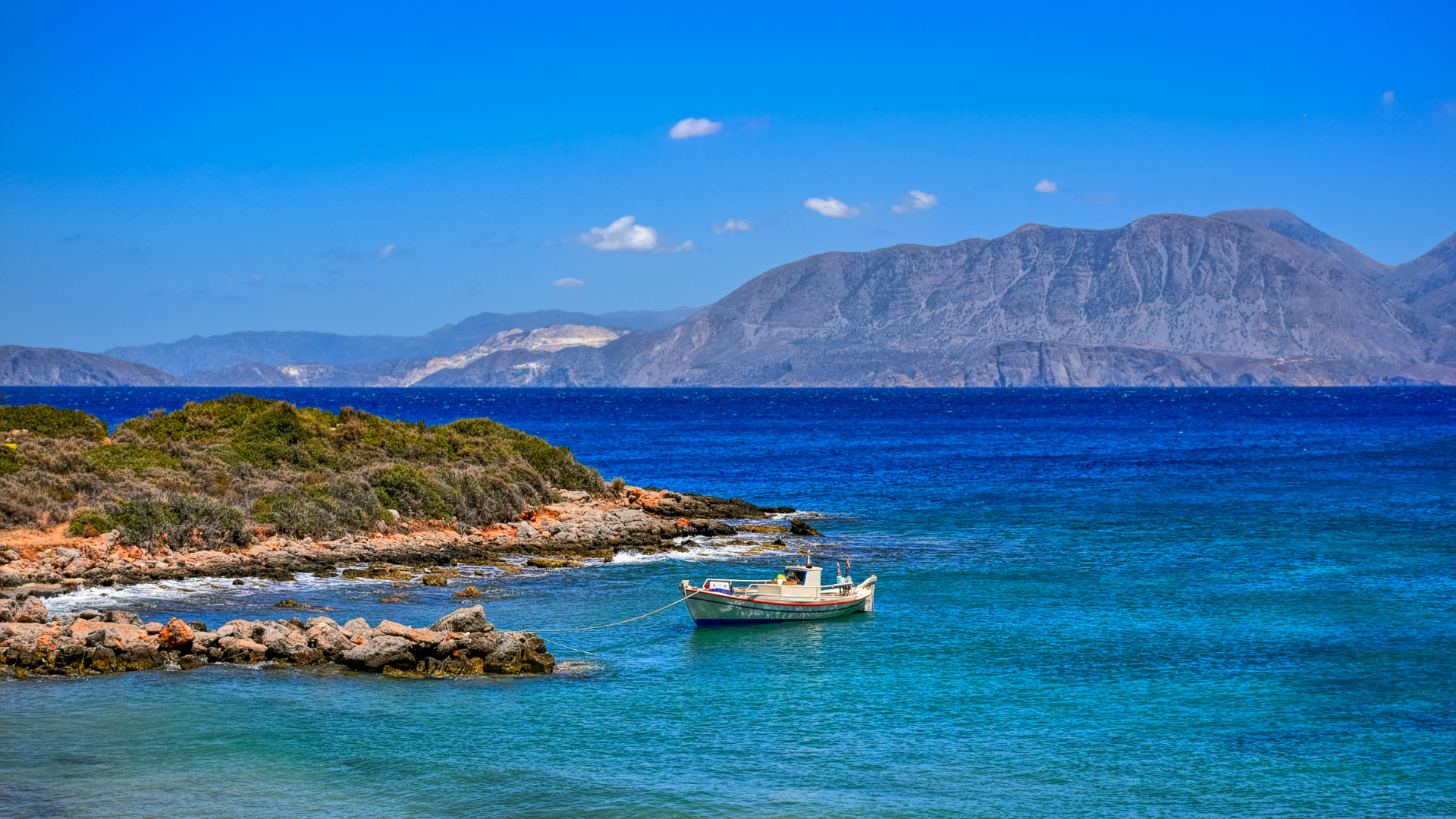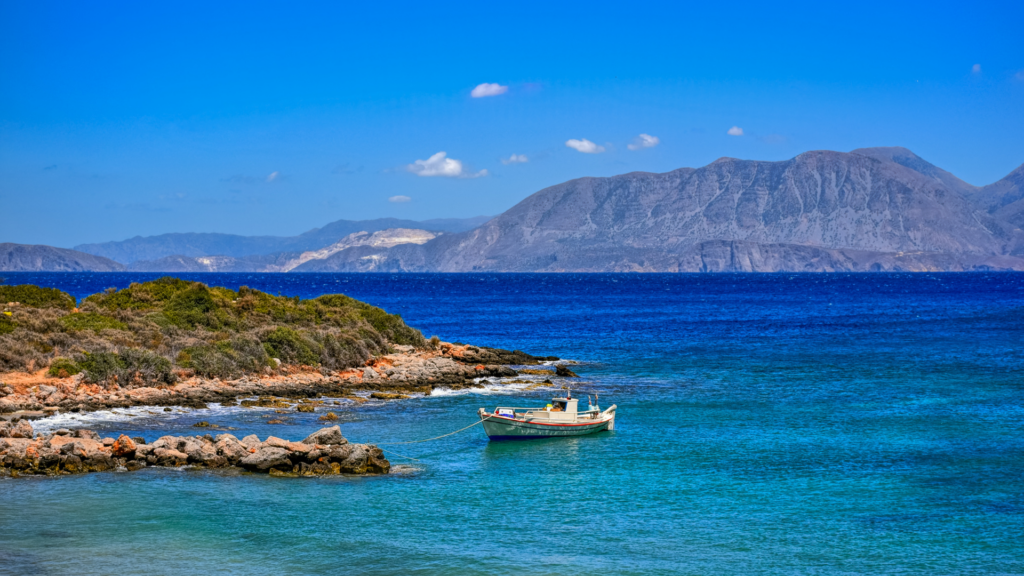 Picture by: IgorSPb
Amoudara Beach – Among the Best Beaches in Crete
Just a short distance from Heraklion city center, Amoudara Beach is one of the longest beaches of the island. Its golden sand and shallow, clear waters make it a popular choice for families. You'll also find a range of water sports, from jet skiing to windsurfing, along with numerous beach bars and traditional tavernas.
Ammoudara Beach, located on Crete's northern coast near Heraklion, is a popular beach offering a mix of relaxation and entertainment. The beach stretches over 7 kilometers, featuring golden sand and clear waters. Also, it's well-organized, with sunbeds, umbrellas, and lifeguards available for a safe beach experience. Ammoudara Beach stands out for its water sports facilities, including windsurfing, jet skiing, and paddleboarding. You can find numerous cafes, bars, and tavernas along the beach, with a variety of shops, hotels, and a cinema in the surrounding area. Despite its lively nature and proximity to the capital, Ammoudara maintains a peaceful atmosphere, making it a must-visit destination in Crete.
Conclusion
To conclude, the best beaches in Crete have something for everyone—whether you're a thrill-seeking adventurer, a family with kids, or a couple on a romantic getaway. So, pack your swimsuits, sunglasses, and sunblock, and prepare for a memorable beach vacation on this stunning Greek island!